WIREWOOD STATION, THE ASHTONZ, TENDERFOOT BLUEGRASS, HICKABEE, JOHN SPENGLER AND FRIENDS
"What do you get when you put a Rocker, a Classical Violinist, a Bluegrass Guitarist and a Jazz Bassist in the same room... Awarding winning WireWood Station!  This eclectic group of musicians are the reigning champs of the "Best Acoustic Band in Colorado" from the Rocky Mountain Music Festival as well as winning the "Best Band in Colorado Springs" by the readers of the Gazette for 2016/2017" 
"Award winning Rocky Mountain Dancegrass - infectious brew of tight harmonies and driving instrumental for a foot stompin' good time!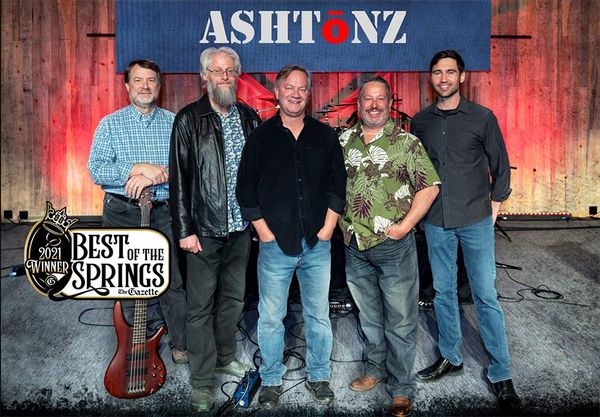 "The ASHTōNZ", (pronounced "Ash-tones"), from Monument, Colorado is led by Charlie Searle. Charlie is a fixture around these parts known for his band and for herding Texas long horn steers thru downtown Denver during the National Western Stock Show days. The steers come from his family's ranch in El Paso County.
The Ashtōnz played over 100 shows in 2018 and 2019 including a live Buffalo Grass concert. They've were nominated for "Best of the Springs" by the Colorado Springs Gazette daily newspaper during those same years.
 Hailing from Manitou Springs Colorado, Tenderfoot Bluegrass comes to you with their exciting, fun loving style of bluegrass. Their instrumentation is traditional and their music is built around great songs and sounds. Tenderfoot Bluegrass features Ryan Keene on guitar, Isaac Brisk on mandolin and AJ Brisk on bass and they are all very proud of their original songs and music. Together Tenderfoot Bluegrass seamlessly blends the resonance of their instruments with their wonderful vocal harmonies to produce unique arrangements and fantastic sounds. Either get up and dance or sit back and enjoy, but whatever you do, don't miss the Tenderfoot Bluegrass Band when they are in your area.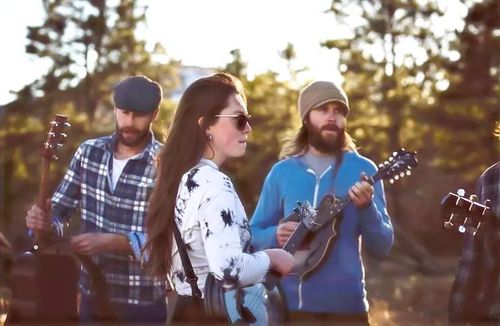 Hickabee is a Colorado based band striving to bring original y'allternative music to fans of all ages. They met in Palmer Lake, CO at a small coffeeshop. They were initially connected by a similar taste in musical influences, and continued the jams when the opportunity for a first album appeared.  
Hickabee plans on releasing original singles throughout 2022.